Welcome Our New Creative Director, Eivind Ueland
We couldn't be more pleased to share the news that Eivind Ueland has joined HMC as Creative Director. In just a short time, Eivind's influence and impact on our team and our work have been tremendous.
For more than 20 years, Eivind has worked on national and international accounts such as Dunkin' Donuts, Blue Cross Blue Shield, John Hancock, Bank of America, The Boston Celtics, Novartis and Purina. He also spent several years working on the Anheuser-Busch family of brands and was the writer on two Super Bowl commercials featuring the iconic Anheuser-Busch Clydesdales. One of those commercials is now part of the exhibit at the 9/11 Memorial & Museum in New York City. He has worked as a writer and creative director at agencies including Hill Holliday, Ogilvy, and Allen & Gerritsen. Eivind started his career as a copywriter at Grey Advertising in his native Norway, and before coming to HMC he was most recently a Group Creative Director at The & Partnership in New York, where he worked on The Wall Street Journal. In addition to building business and strong brands for his clients, Eivind's creative work has been recognized at major award shows like Cannes, The One Show, The CLIOs and Communication Arts.
We enjoyed our interviews with Eivind so much that we wanted to share some of what we learned that made him the unanimous choice for leading our creative charge.
What was your most memorable creative assignment?
It's hard to land on anything else besides my first Super Bowl commercial. It was a pretty bold one. And, we knew fully well, very likely a controversial one. But, it has become fairly iconic over the years, and was recently listed by Advertising Age as the third-best Super Bowl spot of all time. My agency at the time, Hill Holliday in Boston, had been given an opportunity to present ideas to Anheuser-Busch for the 2002 Super Bowl. That meant we got the assignment just a couple of months after 9/11. My partner, Doug Gould, and I came up with many ideas featuring the Budweiser Clydesdales, following the tradition of fun, entertaining, big spots for the big game. But we also felt that if any brand in the U.S. could acknowledge what happened on 9/11—even in the festive atmosphere of the Super Bowl—Anheuser-Busch might be that brand. So we came up with the idea that eventually became the commercial called "Respect"—where the Clydesdales make a journey to NYC to honor the victims of 9/11. It was always intended to only air once. And Augustus Busch IV himself said that he didn't care if they sold a single bottle of beer, "This is just something I want to do." In the end, the positive response to the commercial far outweighed the negative. And the most rewarding reactions came from New York City firefighters and cops and emergency personnel—and their families.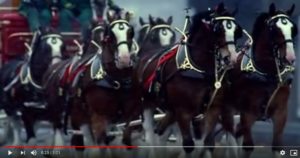 What do you find most satisfying about your work?
The thing that always inspires and never gets old is finding a creative solution to a marketing and messaging challenge that not only brings a client fame and positive attention and real results—but also makes a strong human connection and triggers an emotional response in the audiences we want to reach. Getting people to truly feel something for a brand is always the ultimate reward and what's most satisfying. And that connection is possible to make everywhere, in all industries—even for something like health insurance.

What inspires you creatively?
I'm a copywriter by trade. But I grew up in Europe, where advertising is generally more visual in nature. So, I am inspired by the notion of creating imagery and visuals to tell a story… and at the same time choose the right words to paint a picture. Telling a story without overloading an audience with words—that always inspires me.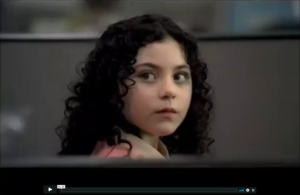 What do you think is most important in a client relationship?
Trust. The client has to trust that the agency is always doing everything it can to solve the challenge at hand, and that there is no artsy or financial hidden agenda. At the same time, the agency must trust that the client truly believes the content of the phrase, "we want great work." When that mutual trust is in place, brave and disruptive and effective work will happen. Like using naked moms and babies to sell the "human engineering" of strollers and car seats.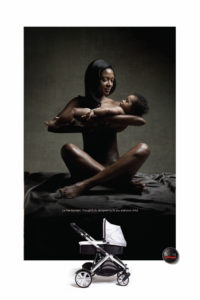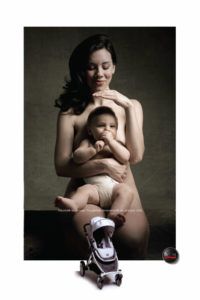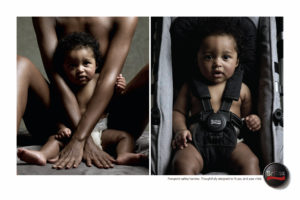 What made you decide to leave NYC?
Great work can happen anywhere. But, quite possibly, Norwegians like me can't live everywhere. I worked on big and famous brands in New York City with some great people. But, sometimes the actual setting you find yourself in can matter a great deal, too. I think maybe my ideas can better spread their wings and take off without skyscrapers blocking their flightpath everywhere. And because great work can happen anywhere, a zoo in Los Angeles felt like my then-agency in Watertown, Massachusetts was the perfect partner.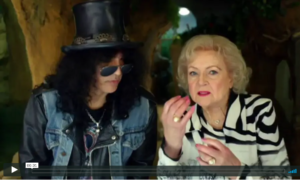 Why HMC?
Firstly, because of the people and the talent and the culture that are already here. But also for the huge potential I see here—both for the agency itself and for brave and ambitious brands and companies in Vermont and New England… and beyond.
Lightning Round
Favorite medium: Out of home. You have to keep it simple. And simple is always best.
Number of pitches: Somewhere around 200.
Strangest creative assignment: Celebrity PR campaign for cat litter.
Funniest client: Betty White and Slash, who, while technically were on the board of the Los Angeles Zoo, were kind-of, sort-of the clients as well.
Campaign you wish you created: A British campaign from 1989 for Maxell tapes, still my favorite campaign—with my favorite spot—of all time.
Most interesting place you've lived: Fairly improvised and creative living quarters in Mandeville, Jamaica.
Favorite Norwegian food: Komle—traditional southwestern Norwegian food with potato dumplings, salt pork, boiled veggies and oceans of melted butter.
Hidden superpower: Getting anyone's body to start twitching with the perfectly chosen early-80s funk song.